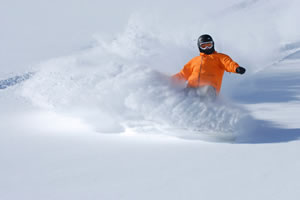 Snow sales happen at the start of the season, thru the winter season and even at the end of the snow season. In Australia we are lucky enough to have some mountain ranges and alps that are high enough to get some snow! The Snow season commences in Winter with the opening on the Queens Birthday weekend at the start of June. And the season has been known to go right thru Winter and into Spring with October shredding on softening snow a favourite amongst those looking to get a little air time! There are many retail outlets that carry great snow stock and have genuine sales.
The main snow field areas are situated in Victoria and New South Wales/ACT along the Great Dividing Range.
But even Tasmania gets some snow and Ben Lomond is the pick of these in the apple isle.
In Victoria the snow fields are clustered in the East and North East of the state. Mt Buller and Mt Stirling, Mt Hotham, Falls Creek, Mt Baw Baw, Lake Mountain, Mt Buffalo and other various spots high enough to get some snow are the places to head.
In NSW/ACT the snow fields are down south and based along the Great Divide at places like Thredbo, Perisher, Charlotte Pass and Selwyn Snowfields.
But before you head to these fabulous snow places ... we have some tips and places for snow shopping for the Snow Sales. These sales may be at the start of the Snow Season, thru the season or at the end! Make sure you check them out to get the best deals on your snow equipment or apparel.