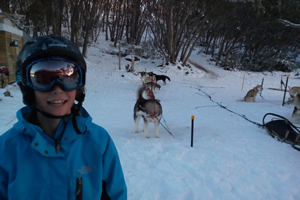 Victoria's Mt Baw Baw Snow Resort was a little bit of a pleasant surprise. The number of lodges on the mountain was way higher than initially thought! This Snow Resort is the closet ski and snowboard resort to Melbourne. On the snow fields Baw Baw only has surface lifts. So all are T Bars or Pommas. There are no chairlifts at this Resort. There are a multitude of runs mainly for the beginner to intermediate skier.
Baw Baw is great for family fun in the snow. There are toboggan runs and snow playgrounds for the more adventurous. And day trippers are catered for with kiosks and some retail stores on mountain to hire snow play equipment. We have found tha the lift tickets are a little less than the major resorts, and this can help the budget conscious skiers. .
How to get to Mt Baw Baw.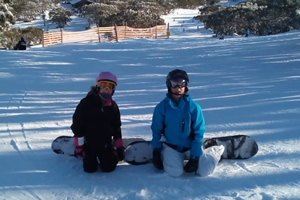 Baw Baw is only around two and half hours drive from Melbourne. You can take the Princess Freeway to Droun (just before Warrigul) and turn North and head towards Neerim. Going past the Tarago Reservoir on the left then joining onto the Mt Baw Baw Tourist Rd. The roads are all sealed but quite windy thru Icy Creek and Tanjil Bren. Although it's not the longest part of the journey, this part of the trip can take some time.
Another way if coming from Melbourne is to come along the Eastern Fwy and get off at Ringwood, through Croydon and onto Canterbury Rd, through Evelyn and eventually to the Mt Baw Baw Tourist Rd. The first part of the trip is quite quick ... it's just that narrower Tourist Rd that can take some time.
If you are from Gippsland you may come up through Rawson and then onto the South Face Road. However this last part is unsealed road and also can take time. The key to it all is be patient and enjoy the magnificent scenery.
Mt Baw Baw Accommodation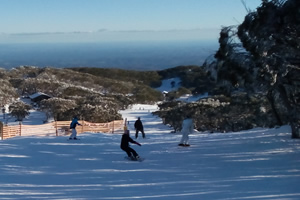 We have not stayed at Baw Baw, but friends have and they were impressed. It is a quaint village resort. There are enough lodges to suggest plenty of accommodation options for overnight or longer stays. We'd recommend booking and sorting your accommodation needs before arriving.