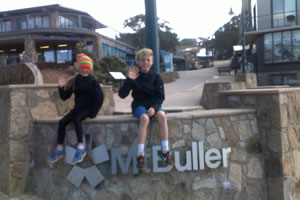 The Mt Buller resort is along the Australian Alps in the Great Dividing Range in Victoria. The Buller Ski resort has fantastic facilities for those wanting to stay the season, to stay a week, or those visitors that are coming up for the day. And the slopes and snow conditions at the Buller Resort can accommodate beginner skiers thru to advanced experts. There are also a range of toboggan parks, terrain parks and trails and a ridercross course.
Buller has Mansfield as a base town about 30 to 45 minutes away. You can reach Buller from Melbourne along the Melba Hwy thru Yarra Glen and Yea and Bonnie Doon and then onto Mansfield. We use Mansfield as base camp for some supplies but there is a also a general store at Mt Buller. Add to that if yo uare staying on the mountain you can have supplies freighted up quite economically.
There is lots of accommodation options on the mountain at Mt Buller and also off the mountain near the base and towns like Merrijig. Mt Buller has hotel tyle accommodation in chalets to lodge options. Families and individuals are all catered for.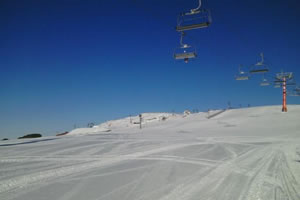 There are quite a number of shops in the Mt Buller Village. So you can hire gear and snow equipment like toboggans, skis, snowboards and boots and snow clothes. You can also buy many items and the range is normally terrific. If you are looking to buy some skis or snowboards you may even be able to use some demo items. And there is a terrific ski school for lessons etc.
If you are intending to stay on Mt Buller for the season we suggest getting organised early in the year as season accommodation can go quite quickly. There is a primary school on the mountain and our kids went there which was such an awsome experience for them. The catch phrase of Mt Buller is that you are on top of the world at Mt Buller and there is no doubt it is a great experience.
Mt Buller Resort Rental and Sales
Up in Mt Buller resort village there are some great places you can purchase skis, snowboards, toboggans, boots and all gear. You can also hire and demo gear.
| Location | Venue | Sale Event | Sale Dates | Comments |
| --- | --- | --- | --- | --- |
| Mt Buller | Black Mountain | Ski and Snowboard Hire Specials | Season | Great service at this on mountain Mt Buller retail outlet. Black Mountain hire skis and snowboards aswell as boots and clothes. In the service centre, they also tune and wax skis and snowboards. Black Mountain is located in the Village Square Centre. If you are staying on the mountain, talk to the friendly Black Mountain staff and mention your lodge and you may get a discount. Connect with the good folk of Black Mountain. |
Mt Buller Experience
Here is some feedback we've received about Mt Buller from people that use this snow resort.
5 stars - "Mt Buller" by Jo, Submitted on May 4, 2019 We love Mt Buller. Have so many great memories there with the family. We have our own snow gear for the family but if we take friends we hire skis on the mountain.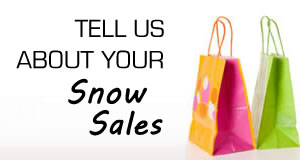 Can't get enough of the Winter Sales
Winter indicates it's time for the retail mid year sales. Make sure you get your bargain on with the fabulous Mid Year Sales. Swish and pizza your way to spot all the great discounts.
Looking for a Winters Sale
The Big Days of Sales continue comes with Winter Sales from June to Auguest. You're ona winner for a discount when yo ucheckout all the Winter Sales.