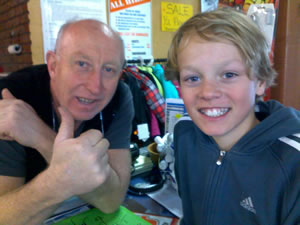 We've got the latest news on snow sales, hire and services fro mall over the Australian Alps reagions and retail stores around Australia. We also have articles on our experreinces and provide further information where we can to assist you to have the bets snow season you and your family can have.
Snow Sales News and Articles

The latest news on Snow Sales around Australia. Keep up with all the discounts, clearances, value adds and bargains. Whether the sales are in retail in store, on the mountain resorts or pop up sales for organisations like school snow sports swap meets or online, we will try and get these updates here. We also update on what's happening on the Snow Sales site aswell as we add things. You gotta love getting out and about in the snow for a bargain.
May 14, 2021 - The exciting and awesome second hand snow gear and last seasons specials and New Season Snow Gear Pop Up Sales are hitting the Headlines. For some 2021 bargains make sure you see Snow Season Sales.
May 12, 2021 - We are back after a missed Winter Snow season. Raring to go for 2021. The fabulous Snow Stores will be pleased for your enquiries. See Snow Store Sales.
Aug 27, 2020 - Rest in Peace Big Dave - The Heart of Buller and a Massive Smile everytime you entered Black Mountain! We miss you Dave!
July 8, 2020 - Rest in Peace Chumpy - Ride On - Our thoughts are with all that knew you and loved you - Ride On!
July 3, 2019 - Added our thoughts on the Kathmandu Winter Sale. See Snow Season Sales.
July 1, 2019 - The start of July and School Holidays are here with families in the Australian Snow resorts. If you are still needing snow gear there are some more pop up sales happening in Victoria. See Snow Season Sales in Ashburton near Melbourne.
June 26, 2019 - Article on a visit to the Find Snow Store Sale in Dandenong South with a sale of Snowboards and gear.
June 19, 2019 - Article on a visit to the Pullins Snow Store Sale in Mansfield over the Queens Birthday weekend.
June 14, 2019 - Updated Mt Buller ideas with details on lift tix, resort entry and a visit to the Mill Inn restaurant.
June 10, 2019 - We added Ski Chute 4 from Mansfield to the Snow Stores. See thoughts

Snow Store Sales

and what to lookout for.
June 8, 2019 - The Queens Birthday long weekend in Vic, Tas, ACT and NSW marks the official opening weekend of the Snow Season. Lots of great

Snow Sales

happening this weekend in Mansfield near Mt Buller.
May 27, 2019 - Added our thoughts on

Mt Buffalo

snow field in Victoria's North East. The Buff, a great family snow play field
May 25, 2019 - We've added some details on the

online seasonal snow sales and swaps

. Just gives another option for finding the snow gear you are looking for.
May 24, 2019 - Bumps Recycled Snow Gear Sale in Victoria is on from tonight Friday 24th May until Sunday 26th May 2019. Lots of gear at this annual

Bumps Snow Sale

. Great for kids and adults alike.
May 23, 2019 - St Catherines School in Victoria will be having it's School SnowSports Swap 2019 meet Sale this Sunday 26th May 2019

St Catherines snowsports swap

. Annual snow gear sale especially for kids snow gear.
May 22, 2019 - We've added Mt Buller snow resort to our site list of Australian Snow Resorts with our tips and ideas.
May 19, 2019 - The Aldi Snow Sale instore is happening

Aldi Snow Sale in store sale

around Australia. Annual snow sale with great options of clothes and snow gear.
May 01, 2019 - We've added Mt Baw Baw snow resort to our site list of Australian Snow Resorts with some tips and ideas.
March 03, 2019 - We've updated Mt Stirling snow field to our site list of Australian Snow Resorts and Snow Fields.